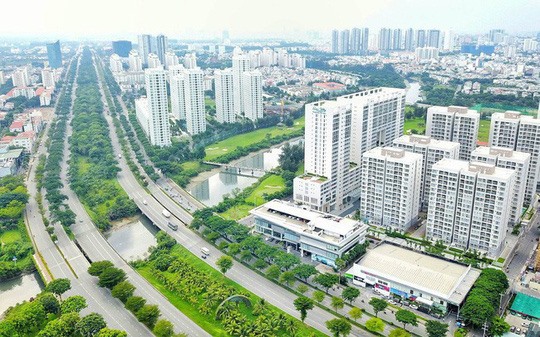 The outstanding loans in the property sector have continuously increased since 2016. — Photo nld.com.vn
Viet Nam News
HÀ NỘI — The total amount of outstanding loans of credit institutions in real estate by the end of last year exceeded VNĐ471 trillion (US$20.72 billion).
This was revealed by the Department of Housing, Development and Real Estate Market under the Ministry of Construction.
According to the department, the loans increased by 5.5 per cent from the previous quarter. Most of the loans were for projects in urban zone construction and housing development (VNĐ102.4 trillion, increasing by 21 per cent) as well as for house repairing and business activities (VNĐ100 trillion, increasing by 9.3 per cent).
Outstanding loans in the property sector have continuously increased since 2016, accounting for eight per cent of the total and still at a safe level, the department said.
However, some experts have warned that commercial banks will still increase their lending to the real estate sector despite State Bank of Việt Nam tightening short-term capital mobilisation as property projects often have mortgaged assets and high capital demand.
They said real estate prices would surge when too much money was poured into the sector.
The ministry proposed the central bank to redefine consumption lending as this was a property investment. Only loans for house repair and rental should be considered consumption lending, it said. — VNS
Nguồn: vietnamnews.vn